Cruise Lines
For detailed information about any cruise line, click the cruise line name below. For a complete list of discounts on any of these cruise lines, scroll to the bottom of the page and make your selections.

Celebrity Cruise Line
Ships Rated
to
Celebrity is a premium cruise line, known for attentive service, well-appointed staterooms and delicious cuisine. Its ships are sleek and offer sophisticated touches like... more

Princess Cruise Line
Ships Rated
to
This legendary cruise line visits 350 ports worldwide and offers an alluring combination of gourmet cuisine, lively entertainment and an endless selection of activities. The Princess fleet includes... more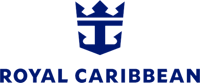 Royal Caribbean Cruise Line
Ships Rated
to
Royal Caribbean sails to some of the most popular cities and destinations across the globe. Its growing fleet of innovative, stylish ships is relaxed, elegant and upscale with a broad appeal that attracts... more
Make your selections and click "Show Me the Deals!"